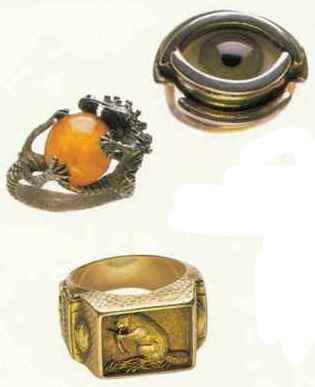 FROBOZZ MAGIC MAGIC EQUIPMENT RING
Attractive and lightweight, the modern Frobozz Magic Rings were approprioate for work or play--even Double Fanucci games! And best of all, the built-in muffler lets the wearer completely conceal the flow of magic, no matter how noisy. Ring guard prevented accidental zapping. Buyers were able to choose from a variety of totemic animals.
These accessories were available in 966 GUE in the "magic ring" (zm27) and "deluxe model" (zm50) styles.